Steven Presley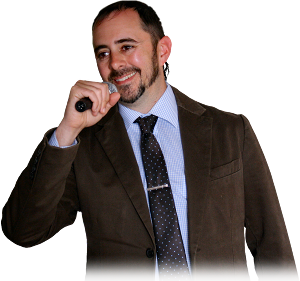 Performing flawlessly as a dance party DJ for almost 10 years, Steven knows how to successfully drive a party. He loves the intimate connection with the party goers, as he can sense the mood of the moment and react with the flick of a switch. This kind of "feel for the party" is the kind of thing that can make a party a rousing success. Steven has that knack and his customers recognize him for it. He will work closely with everyone before hand to insure that every detail is handled just as you want it.

"I have a passion for music and making it part of the time of your life. If you are looking for someone with a hands on approach to your event… then I'm your guy! I take every measure to make certain that what I do for you is tailored to your hopes and dreams, and toward creating an unforgettable night."
"I can be the big animated emcee who is comfortable putting on a show, or the low-key but efficient guy that keeps the music flowing and hits all our marks. Either way, there is plenty of energy!"
The Music
"I'm definitely a music nerd. My music is varied… I'm not married to any particular format, either as a fan or a DJ. Way before iTunes and Spotify made music collecting easy, I would sit with a notebook and jot down every song and artist I could think of. I started with the 'A's'… Alan Jackson… Alice Cooper… Alice in Chains… AC/DC… oh, there I go again!
"My catalog consists of over 65,000 titles and I update every week. I also bring a tethered wifi connection to all gigs and can secure special requests with lighting speed."
Gear
"I use state-of-the-art equipment and a terrific lighting package, creating a real party atmosphere. Breakdowns? Not an issue… I travel with back-up gear, everytime, everywhere.
"I hope you'll inquire regarding me playing your special event. Thank you for visiting my DJ page with Lucas Artist Management. I look forward to hearing from you."

- Steven Presley
PS: Check out my client's comments on this page… I hope you are as impressed as I am pleased.
---
"What a great night!"

"It is important with a DJ that they arrive ready to go, as all your guests are ready, and Steven was early and set up and ready to play, which he did. He was able to read the crowd and play the appropriate music, keeping everyone on their feet. I used him at my restaurant for Halloween and he came in costume! What a great night we had!"

Teresa Hawkes - 8/1/2011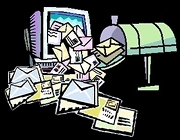 Read what some of
Steven's clients have said
about his parties:
"An amazing job!"

"DJ Presley did an amazing job at our wedding in Fredericksburg. He catered to all our music requests and had a seamless flow from great background music during the meal to an oldies dance party later. I loved that I could meet with him multiple times before the event to both get to know him and play our special day. He is friendly, reliable, and professional, and his energy is contagious. I would recommend him to anyone!"

Allison Byars - 2/12/2013

"A magical night!"

"DJ Presley was our DJ for our wedding, and it was a magical night. As a music lover, I wanted someone who had a passion for music like me. He is creative, and most importantly, he had the unique combination of being very personable and professional. He ran the night's schedule to keep things moving along for traditional features, as well as the special music, like the dollar dance and the Italian tarantella. Thanks for making our night memorable and fun!"

Chris Armstrong - 2/8/2013

"A great DJ!"

"Steven was a great DJ! I photographed an event where he provided the music. He had everyone on their feet, including the caterers! He really made the event fun!"

Pam Rowell - 1/20/2013

"I will hire him again…and again…"

"I've hired Steven for several occasions, both personal and professional including huge company events, private parties and a wedding. He caters his style to the specific event and he's able to read the audience and keep the party going. I will definatly hire Steven again… and again… and again…"

Lisa Novak - 7/12/2012

"Steven is a pro!"

"Steven did an excellent job as the DJ for our wedding. Of all the things my wife worried about that day, the music was not one of them, and that's saying something! Our guests had a great time on the dance floor as he brought a fantastic mix of requests and favorites, as well as professional dance lighting for ambiance. He made us feel comfortable on a hectic day."

Colin Lee - 8/10/2012

"Book this guy!"

"I was working with a sponsor for a SXSW film party who was very particular about the type of DJ she wanted. When I suggested DJ Presley, she liked him right away! Steven was so great to work with and everyone had a great time. He brought all his own equipment, arrived on time and is super nice. He was also happy to craft a playlist based on what my client wanted. I look forward to working with DJ Presley again. Book this guy! He's great!"

Joy Scott - 5/22/2012

"Full of energy!"

"I've known Presley for years and always thought he was full of talent, and I got to experience it first hand when a friend hired him for a gig. He did an amazing job, filling people's requests with a very wide variety of music and keeping it 'clean' for our mostly Christian group. He was full of energy and the crowd loved it. I would not hesitate to recommend him to anyone!"

Kim Waters - 2/14/2012

"Fantastic DJ!"

"DJ Presley has mc'ed several events I've organized, including the IBM Uptown Classic. I've also had the great fortune to be at events as a guest that he's entertained. He's a fantastic DJ who will always go above and beyond to provide the greatest experience for organizers and guests and make each event special and memorable, and meet the expectations and needs of each client. If you want a great party, choose DJ Presley!"

Ericca Long - 8/2/2011
Contact Lucas Artist Management about Steven Presley playing for you today!