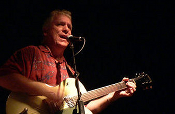 A first-rate songwriter/guitarist who sings and dabbles with keyboards in his spare time.
Bill Browder
Vocals/Guitar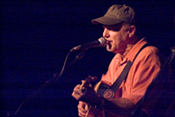 Coming out of Tyler, TX in 1965, Layton started his musical career playing frat houses while attending classes at The University of Texas at Austin. He penned and performed his first hit song, "Visions", released on Sonobeat Records with local group The Lavender Hill Express in 1969. He was heavily involved in the creation of the "progressive country scene" in Texas in the early 1970s working with the likes of Willie Nelson, Rusty Wier, Michael Martin Murphy, Jerry Jeff Walker and BW Stevenson, on whose hit album, "My Maria", he appeared in 1974. He first worked with the Denim group when it was called "Traveler" replacing Jerry Crow in 1978. Since that time he has been involved in audio engineering and music production with his company
Elmo's Lab
, song writing and studio vocal work as well as the Denim effort to the present.
Layton DePenning
Vocals/Guitar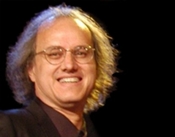 Eddie Cantu has played and recorded drums and percussion for 34 years. He earned a performance degree from Berklee College of Music with studies including music arrangements (horns and strings), electronic music, and audio recording. In 1978 he moved back to Texas and joined the Austin Chronicle award-winning, funk/fusion band Extreme Heat. He also worked for the first time with Bill Browder in a studio session in 1980. In the fall of 1990 he joined Denim.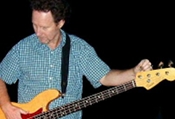 Bassist Mike Rieman is a native Austinite and grew up on the banks of Shoal Creek. At age 12, he bought a World War Two vintage drumset with paper route money and quickly mastered a few beats to those messy psychedelic bands topping the charts back then. What really turned young Mike's head was witnessing his first rock concert at Palmer Auditorium during the turbulent summer of '68. On the bill was Buffalo Springfield, The Beach Boys, Strawberry Alarm Clock, and Austin's buzz band of that year: Lavender Hill Express, featuring future icon Rusty Wier on drums, and on guitar....Layton DePenning! Some thirty years and a hundred bands later, Rieman and DePenning would play together in Denim. A quarter century ago, Rieman shelved the Ludwigs and settled into the Fender bass. Since then he's been layin' down his "Big Tasty Bottom" across the Lower 48 in countless bands, performing for royalty and riff-raff alike, presidential inaugural balls and rough-and-tumble road houses. He's been a Denim member since '95.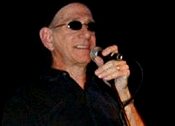 Vocalist , Drummer and founding member.
Dave Moerbe
Vocals/Percussionist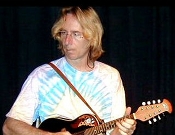 Patterson Barrett
Vocals/Mandolin/Lap Steel